Paying for it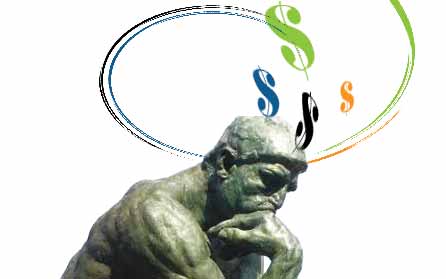 Okay, sometimes there comes a time – when you have to pay for it! (I'm talking about your social media. What were you thinking about?) Of course, this – paying for it – should be done after you have determined your business objectives and set some goals to achieve your objectives.
Set goals. As with any advertising campaign, the first order of business is to set specific goals. What do you hope to achieve by advertising? Generally speaking, advertising objectives fall into two main categories: awareness (or branding) and response.

Of course, each category can be broken down further. In awareness advertising, for instance, you might be trying to make people aware of your company, service or product for the first time, or you might be trying to make sure your business is the first one they think of when they find themselves in need of your services or products. This last goal is often referred to as TOMA, or top of mind awareness. For example, when you think of soft drinks, what soft drink comes first to mind? (I bet it's Coke. Despite the fact that there is probably no one on earth who hasn't heard of it, The Coca-Cola Company has one of the largest advertising budgets in the world for just this purpose.) I like to refer to TOMA as Mind-Share.
On the other side of the coin, there's response advertising. Whether you're hoping for leads—people who've been specifically identified as potential customers with a way to contact them—or clicks-through to your website, if you're looking to drive a specific action, then you're looking for response advertising.

Choose an ad format. When you start creating ads for any social network, knowing what you're ultimately hoping to achieve will help you select the right options. For example, when you start creating an ad on Facebook, the site will ask you what you want to advertise. Among the options it offers is a Facebook page or a URL. If you want to generate leads, you might be trying to get people to link to your site and sign up for more information, so you'd choose URL. But if you're hoping to build awareness, then getting your logo and a tagline out via your Facebook page is likely the better option.
Determine your target market. One of the next decisions you'll have to make is exactly who you're targeting. Broadly speaking, the first question to ask yourself is, Are you hoping to reach new people or are you hoping to retain existing customers? If you target people who've already liked your page or are following you, for example, then you're hoping to get more out of your existing customers. On the other hand, you might want to use the demographic information about your existing customers to find more people like them, thus finding yourself some new customers.

Accept that it's going to take a lot of trial and error to get the targeting right. Most social media networks offer some kind of A/B testing (i.e., you put in two ad options, and it tries both to see which is most effective), so you can test different ideas to see what gets the best response. That will help you hone in on the right advertising message.
But here's the thing: Most A/B testing is inconclusive! So you might have to try 15 options to improve your results even just a little. There are a lot of variables involved in advertising, so if each incremental improvement takes that much trial and error, you should have an idea of how long you're going to have to play around with it. That said, as you do find improvements that work, their effects are typically multiplicative, so just three or four tweaks compound into truly meaningful improvements.
Once you have some provisional answers to the above questions, you can start creating your first ads. But here's the most important thing to remember: Social media advertising isn't going to give you the results you want if you "set it and forget it." You'll need to spend some time—maybe 15 minutes of your day—finding the right mix of goals, ad format and targeting that's right for you.
If you know what you're trying to achieve and who you're trying to reach—and you're committed to keep trying things until you've figured out what works—then you can find a new path to generating a real improvement in your business.