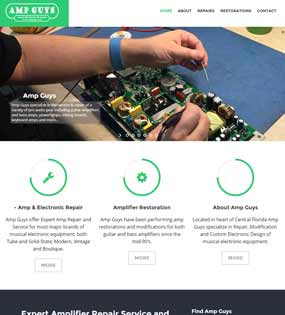 Launch Date: 2015
Site Name: Amp Guys
Description:
Amp Guys offer Expert Amp Repair and Service for most major brands of musical electronic equipment.
Challenge:
Create a new website which showcases the lines of musical equipment that Amp Guys is authorized to repair.
Solution:
Deployed an easy to use CMS that integrates social media and Google maps into the core site that helps brand and expand services offered to musicians in Central Florida.